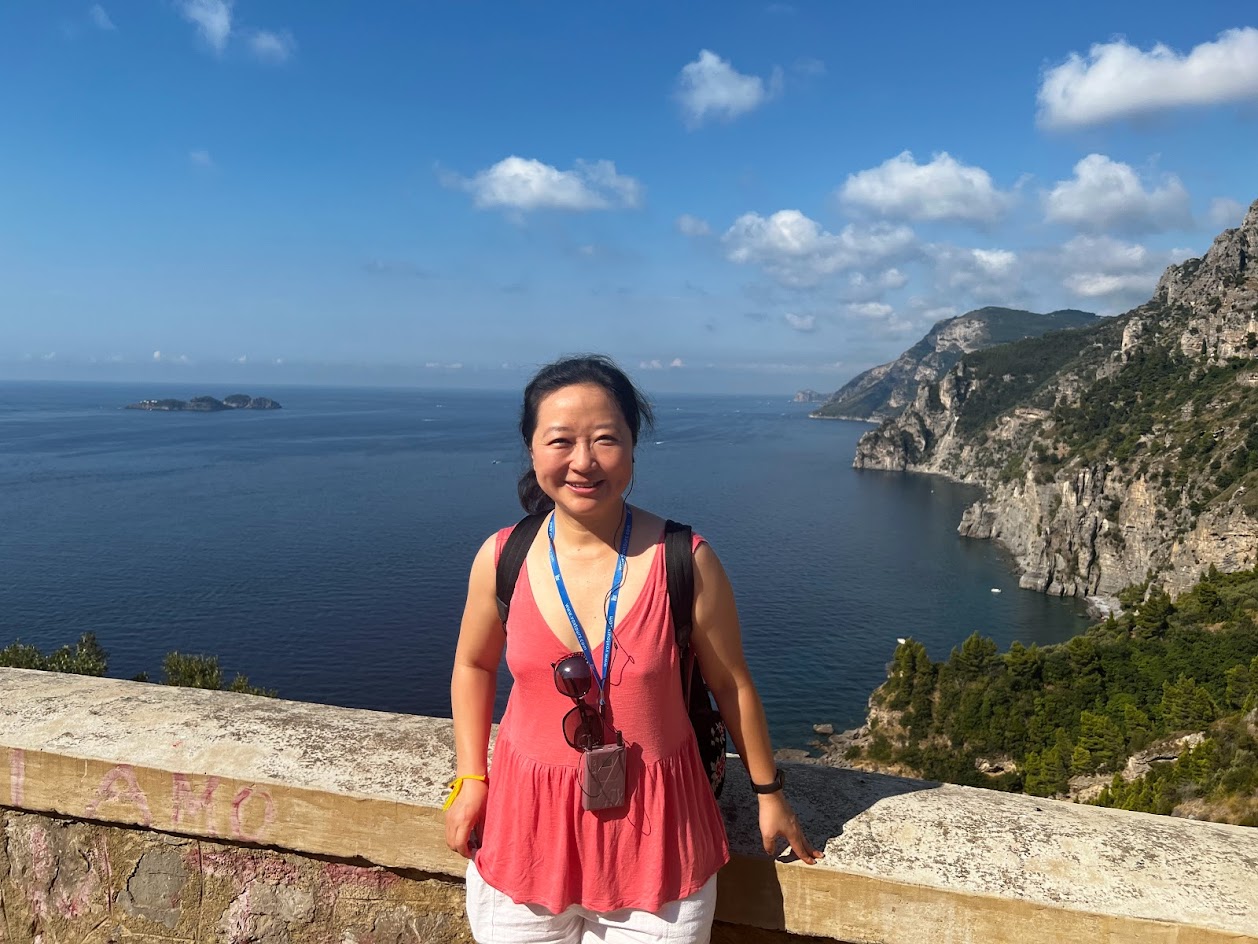 When we last visited in 2007, I swore to never attempt the suicidal drive along the Amalfi coast again … so this time, in the air-conditioned comfort of a minivan and under the careful guidance of Robbie and 'husband'-cum-driver Pasquale on the 1-day Amalfi Coast group tour from Sorrento, we were finally able to fully appreciate the splendour and beauty of the towns of Positano, Amalfi and Ravello … and the drive back to Sorrento via the SP1 mountain road, giving us stunning views of Vesuvius and suburban Naples.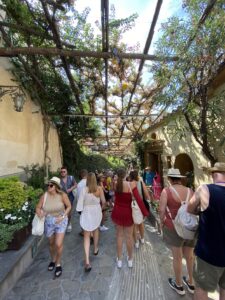 Positano, in addition to being uber charming, is also known for its high quality linen – so having purchased the obligatory presents for grand nieces/nephew, we fought our way through tourists and porters, snapping the picturesque alleys of overhanging wisteria and bougainvillier, stopping for a granita to cool down in the 32°C heat before heading down to the black sanded beach to catch our ferry to Amalfi. Positano may be the epitome of postcard prettiness, but as I shared my previous observation with a fellow traveller in our group, it is best appreciated from the sea.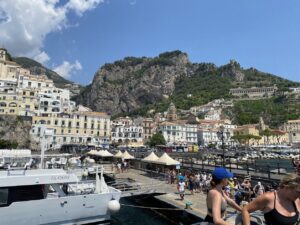 The town of Amalfi once boasted a population of over 70,000 until the Venetian Republic and a tsunami in 1343 reduced it to no more than local importance. Today, only St Andrew's cathedral provides a compelling reason to visit. On the other hand, a street food lunch of fritto misto from Cuoppo d'Amalfi satisfied our hunger and a less traditional but super expensive lemon sorbet equally quenched our thirst.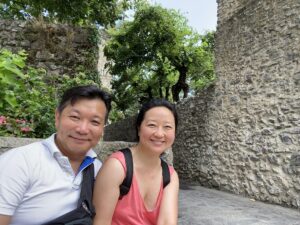 The 25-minute drive to the hilltop town of Ravello invariably involved one-way traffic controls on very narrow roads and numerous hairpin bends. Despite the paralysing heat from the scorching afternoon sun, the mood in our minivan was lifted by Bocelli's Con te partirò (Time to Say Goodbye) wafting from the minivan's speakers, luring us into an emotional grand finale to our tour. After a brisk walk around town, passing Villa Rufolo which is now home to the Ravello Festival (aka Wagner Festival – it was here that the composer felt most inspired when writing the Parsifal), we sought refuge under the shade of the abundant umbrella trees surrounding the main square … but not before we were randomly photo-bombed by a tourist!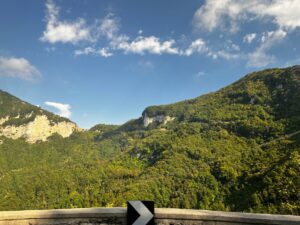 The drive back to Sorrento afforded great views of lush, green mountain tops, vineyards and the unmistakable double-peaked sleeping volcano that is Mount Vesuvius … and as I continued snapping the beautiful landscape, Mei had already begun to wonder about dinner 🙂